<!– google_ad_section_end –> <!– google_ad_section_start –>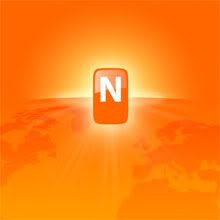 Following on the closed heels of the update from Fring, VoIP/IM client Nimbuzz has updated its client for the symbian fifth edition to v2.2 and no they still haven't added video calls over VoIP but instead they have integrated twitter into their client now, thereby making it the most comprehensive VoIP/IM client on our 5800s.
While we have always wanted one mighty app that can take care of all our VoIP/IM needs, the twitter integration adds a new twist to the story for there are more powerful and (hence paid) standalone twitter clients in the market (Gravity being our favourite) and to be honest, Nimbuzz doesn't cut it too close to make us shift entirely from Gravity to Nimbuzz. Wanna know why? Hit on the read button to find out.
Screenshots-
Since we have already beaten to death the VoIP/IM services of Nimbuzz in one of our earlier reviews, we won't even step into those arenas for this review. Instead we stay in the twitter zone, which honestly is the only change that we could come across with this update. For starters, it offers full twitter functions meaning you can Tweet, ReTweet, Follow, Unfollow, Direct Message, visualize Timeline, Search, view Trends, view Profiles and everything else under the Twitter Sun!
One of the most prominent features should be the Kinetic scrolling, making it only the second app after Gravity to include this most sought after feature on 5800s. Nokia, are you ever gonna bring Kinetic Scrolling to 5800s or you are gonna leave it to third party developers to offer it in bits and pieces in their apps?
Let's now take a look at the official changelog:
Full Twitter client - Timelines, Tweet, DM, Searches, Trends, Profiles and much more!!
Kinetic scroll – available for Symbian 5th edition touch screen phones  (e.g. Nokia 5800, Nokia N97, N97 mini, Nokia 5730, Nokia  X6 )
Chat History –see all your past conversations
Pop-Up notification - for new chats and other events whenever Nimbuzz runs in the background
DTMF tones in calls – now you can press 1 in a call , when the robot tells you so
NimbuzzOut rate calculator – see the rates for calling to different countries
Upgraded UI -  new chat screen layout & contact list layout

Source: Nimbuzz blog
What we like?
Kinetic Scrolling, we just can't wait to get this everywhere on our 5800s
Full Twitter functions
Web links within tweets are auto-directed from the client to the default browser
What we don't like?
Still cannot make video calls over VoIP
Cannot connect multiple twitter accounts
Twitter feature set not as diverse as say Gravity (cannot add photos, multiple accounts etc)
Verdict
Nimbuzz's latest update though exciting doesn't convince us either to declare it the top VoIP/IM client for 5800s (which we gave it to Fring, early this month, mainly for its video calls over VoIP feature) or to make us shift entirely to Nimbuzz for all our twitter needs.
Ofcourse we could save a few bucks by using a free app and also cut the load on battery but we have already paid for Gravity which comes with free updates and we are so hooked to using multiple twitter accounts now that the switch back to a single twitter account seems very impractical. However, amateur twitter users may find Nimbuzz good enough and we still maintain that Nimbuzz has one of the best interfaces for a third party app on 5800s.
Download Nimbuzz v2.2 for free
<!– google_ad_section_end –>